KNOW THE BEST IN SPORT
Global Edition


Could Sprint Races could demerit Grand Prix?
Before Formula 1 even existed Grand Prix Racing was already a thing, it has existed for over a century. The concept of a "Grand Prix" is exactly to emphasize on the importance of that particular race vis-à-vis other races that can exist at the same venue or country but that do not enjoy the same status.

There have been non-Grand Prix Formula One competitions throughout history, the last time being the "Formula One Indoor Trophy" at the Bologna Motor Show in 1996, which was actually not a race itself but a knockout competition. The last proper "race" was the 1983 Race of Champions at Brands Hatch.

So having races other than the "Grand Prix" on the same calendar has shown not to demerit the value of a Grand Prix, however the catch is that non-Grand Prix races have not counted towards the World Championship.

Formula 1 is debating the idea -and teams are backing it (Autosport)- of having potentially points-scoring Sprint Races on the same Grand Prix weekends as the other Championship races, and at the same track. It is fine that Formula 1 is attempting to do tweak and innovate. The Bahrain outer layout was a a successful venture last year. But the main concern -which has also been expressed by driver Daniel Ricciardo (AUS)- is: would it demerit the value of winning?

Winning a Grand Prix is not a trivial endeavor and the fact that Formula 1 races have been exclusively World Championship races, this has increased the mysticism and sublime feelings of winning a Grand Prix, hence why it was so special for Pierre Gasly (FRA, Alpha Tauri) or Sergio Pérez (MEX. Racing Point) to win last year with their medium-sized teams.

The most likely is that Sprint Races will follow a similar fashion in terms of sorting results to Sprint races, except that they would potentially trivialize winning. If every race had a sprint race, what would be so special about watching Lewis Hamilton (ENG) win 30 times a year instead of 15 times? And then, if these races are races then the wins should be recorded as such, but then the historical records would just be distorted.

New ideas sound good and maybe it's worth giving them a try, but some degree of agnosticism is also good as well. If these sprint races are just meant to be in lieu qualifying sessions, without podiums and points, then it could all be fine.




Five things to know from last week
KO of the year!? Óscar Valdez (MEX) delivered a fulminating KO against Miguel Berchelt (MEX) to take the WBC Super Featherweight title, in what might be the KO of the year. He was not only impressive due to his single-hand KO: he totally dominated in the fight. Watch the highlights (Top Rank)
GLOBAL PODIUM OF THE WEEK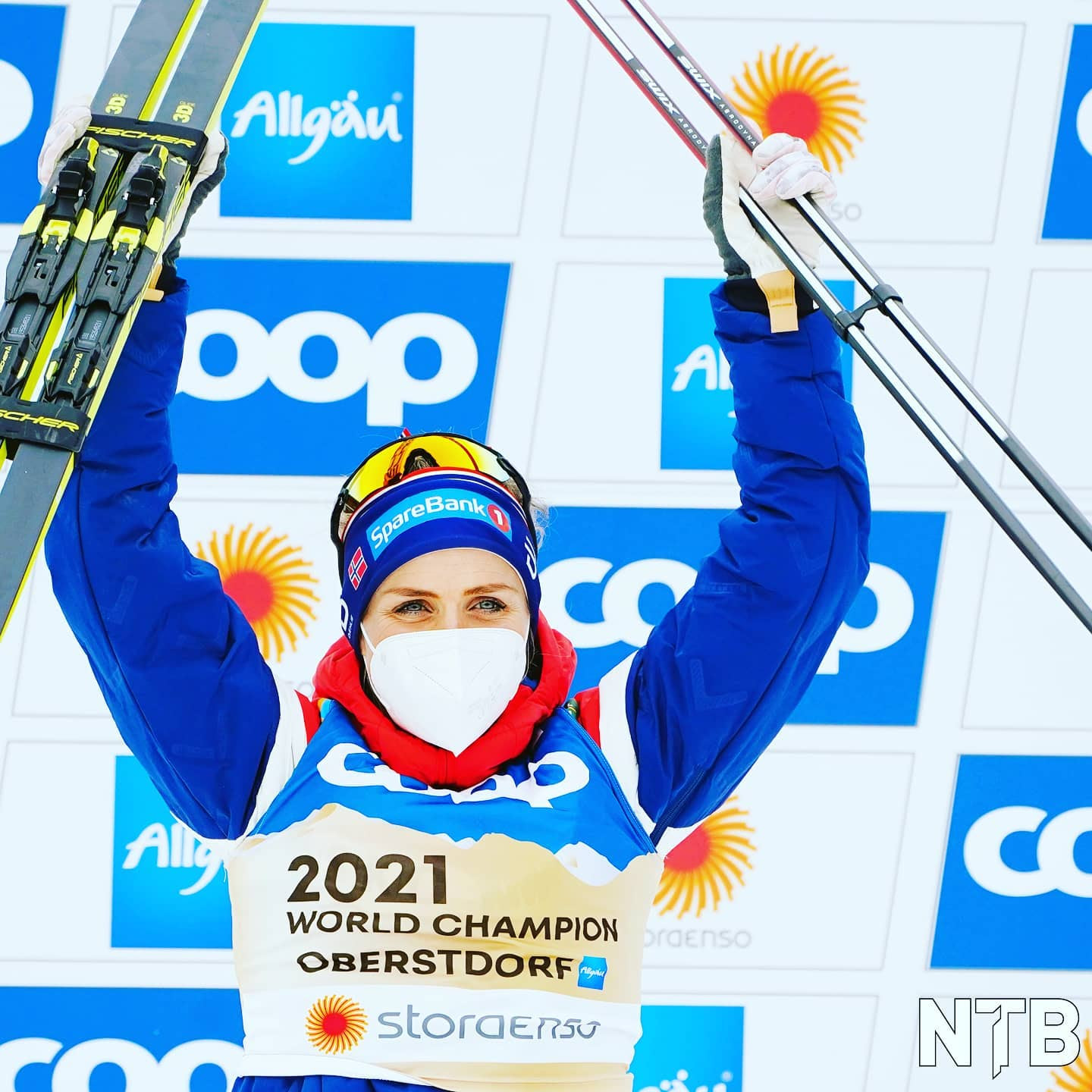 Gold: Therese Johaug
(Norway, Cross-Country Skiing)

By winning the Women's 15km Skiathlon at the FIS Nordic Ski World Championships she became the most successful skier of all time in this category, with a total of three golds, one silver and one bronze. This also represents her 12th World Title, which make her 5th of all time at the Nordic Skiing World Championships. She then went on to take the 10 km. today. Jonna Sundling (SWE) also had a great week, by taking gold in the Sprint Classic and Sprint Team competitions.

Watch the Skiathlon highlights (FIS)


Silver: Jarl-Magnus Riiber 
(Nordic Combined Skiing, Norway)

He defended his 10km Normal Hill and Team Normal Hill World Championships at the Nordic Ski World Championships in Oberstdorf (DEU). These two more golds place him 6th in the all-time Nordic Combined World Championship medal tally.

Watch his 10km Normal Hill gold highlights (FIS)


Bronze: Johannes Høsflot Klæbo 
(Norway, Cross-Country Skiing)

He successfully defended both his Individual Sprint and Team Sprint World Titles at the Nordic Ski World Championships in Germany. He continues to cement himself as one of the best sprinters of all-time. 
 
Watch the highlights of his Individual Sprint gold (FIS) 
GLOBAL SPORTS AGENDA

Week Preview

Ski Jumping, Cross Country Ski, Nordic Combined, Freestyle Ski and Snowboard Alpine conclude and/or start their World Championships.

UFC has a big week, with three World Title fights in a single night. Israel Adesanya (NZL) will try to be simultaneous World Champion in two weights, something that Amanda Nunes (BRA) has already done. She is fighting as well.

The UCI World Tour saw Tadej Pogačar (SLO) win the UAE Tour. The World Tour now moves to Europe for the first classic races.

Claressa Shields (USA) -who has unified the Female Super Welterweight division in boxing- will try to keep her title against Marie Eve Dicaire (CAN).

Alpine Skiing:
FIS World Cup (AUT, SVK)

Association Football:
Domestic Cups (Final Copa do Brasil de Futebol Volta, Coupe de France Round of 32, etc.)
Domestic Leagues (Premier League, La Liga, Ligue 1, Bundesliga, Serie A, Liga MX, Brasileirão Assaí, Barclays FA Women's Super League, etc.)

Aussie Rules Football:
AFL Women's Regular Season

Autosport:
GT World Challenge America (Sonoma, California x2)
NASCAR Camping World Truck Series (Las Vegas, Nevada)
NASCAR Cup (Las Vegas, Nevada)
Turismo Carretera – (Buenos Aires, ARG)
World of Outlaws Sprint Cars (Las Vegas, Nevada; Lewisburg, USA)
The Mint 400 (Nevada)

Badminton:
YONEX Swiss Open 2021

Bandy:
XXIX Championship of Russia. Super League – 2020-2021 Play-Offs

Baseball:
Serie Nacional de Béisbol de Cuba Semi-Finals

Basketball:
NBA Regular Season, All-Star Week
Basketball Champions League Americas Group Stage
Basketball Champions League Playoffs

Basque Pelota:
Campeonato Parejas Clasificación Liguilla
Magic City Jai-Alai
Emakume Master Cup Quarterfinals

Biathlon:
IBU World Cup (CZE)

Billiards:
WPBSA – BETVICTOR GIBRALTAR OPEN 2021

Boxing:
World Boxing Council, International Boxing Federation, World Boxing Organisation, World Boxing Association Super World Female Super Welter Titles – Claressa Shields (USA) vs Marie Eve Dicaire (CAN)

Cricket:
2019–21 ICC World Test Championship (Various)
T20 International: New Zealand vs Australia (x2)
Women's T20I: New Zealand vs England (x3)

Cross-Country Skiing:
FIS World Championship (DEU)
World Loppet (SUI, RUS, SWE)

Darts:
Unibet Premier League Night 5
Ladbrokes UK Open

Equestrian:
CSI5*, Global Champions Tour/League (QAT)

Esports:
Arena of Valor – RoV Pro League 2021 Summer
Arena of Valor – Arena of Glory Spring 2021
Call of Duty League 2021 – Stage 1
Clash Royale – No Tilt Worlds 2021
League of Legends Spring Seasons (LCK, LCS Spring, LEC, LPL)
PUBG Mobile PUBG Global Invitational.S 2021
Quake Pro League Season 2: Stage 2
Dota Pro Circuit Major
CounterStrike – ESL Pro League Season 13

Fencing:
FIE Grand Prix (HUN)

Field Hockey:
Women's FIH Pro League
Men's FIH Pro League

Freestyle Skiing:
FIS Freestyle Ski Moguls and Aerials World Championships (KAZ)

Golf:
LPGA Drive On Championship presented by Volvik at Golden Ocala (USA)
PGA Tour Arnold Palmer Invitational presented by Mastercard (USA)

Handball:
2020–21 EHF Champions League group stage

Horse Racing (Flat): 
Canterbury Stakes, Randwick Guineas, Newmarket Handicap, Australian Cup (AUS)
Indian Oaks (IND)
New Zealand Derby (NZL)
Maktoum Challenge R3, Jebel Hatta (UAE)
Frank E. Kilroe Mile, Santa Anita Handicap (USA)
SA Classic, SA Fillies Classic (ZAF)

Ice Hockey:
Kontinental Hockey League Regular Season
NHL Regular Season

Indoor Soccer:
MASL Regular Season

Judo:
Grand Slam (UZB)

Kambala:
Bangrakulur

Mixed Martial Arts:
UFC Light Heavyweight Championship – Jan Błachowicz (POL) vs Israel Adesanya (NZL)
UFC Bantamweight Championship – Petr Yan (RUS) vs Aljamain Sterling (USA)
UFC Women's Featherweight Championship – Amanda Nunes (BRA) vs Megan Anderson (AUS)

Motorcycling:
Auto Race – Opening Memorial Grand Prix Race (Kawaguchi, JPN)
GNCC Racing (Palatka, USA)
Monster Energy AMA Supercross, an FIM World Championship (Daytona Beach, USA)
The Mint 400

Mushing:
World Cup Snow (USA)

Nordic Combined Ski:
World Championship (DEU)

Para Alpine Skiing:
La Molina 2021 WPAS World Cup

Para Bobsleigh:
Para Sport World Cup (FRA)

Para Nordic Skiing:
Beijing 2021 World Para Nordic Skiing World Cup

Para Powerlifting:
Bogota 2021 Para Pow

Para Snowboard:
WPSB World Cup (ESP)

Platform Tennis:
APTA Winter Warrior Classic Women's NRT

Polo:
Santa Rita Abierto – High Goal
WPL – The Founders Cup
WPL – Palm Beach Open
WPT – Dubai Gold Cup
WPT – CV Whitney Cup

Road Cycling:
UCI World Tour – Strade Bianche (ITA), Paris–Nice (FRA)
UCI Women's World Tour –  Strade Bianche (ITA)

Rugby Union:
Guinness PRO14
Premier 15s
Premiership Rugby
Super Rugby Aotearoa
Super Rugby AU
Top 14

Sailing:
America's Cup (NZL)
470 WORLD CHAMPIONSHIPS (POR)

Simracing:
BMW SIM GT Cup
BMW SIM M2 CS Racing Cup
eNASCAR Coca-Cola iRacing Series
VCO ProSim SERIES

Ski Jumping:
FIS World Championship (DEU)

Snowboard:
World Championship Alpine (SLO)
World Cup Alpine (SLO)
World Cup SBX (GEO)

Surfing:
Red Bull Magnitude

Tennis:
ATP 500 Rotterdam Open (NED)

Wrestling:
Ranking Series Matteo Pellicone (ITA)
Zlati Dinev Roydev (BUL)

*This agenda is based on official information at time of publication. All events are subject to change and/or cancellation.

 
---
Sport's best values
Happiness: Alfredo Quintana

Alfredo Quintana (POR), Portugal national team's and Porto's goalkeeper passed away following a sudden cardiac arrest during training, aged 32. This video from one year ago sees Quintana explain hoe he was living the happiest period of his life. This was a tragedy and it is moving to know that at least he was at peace in life.


---
QUOTE OF THE WEEK
"It is hard to explain how touching today was when I turned on the tv and saw all the red shirts. To every golfer and every fan, you are truly helping me get through this tough time."
Tiger Woods (USA)
Winningest PGA Tour Player
After several players decided to use his typical Sunday colors at the WGC, in the same week in which he suffered a road accident that led to serious leg injuries.