This week's Global Podium for the best sportspeople in the world features Beatriz Mesquita, the Sweden Men's Curling Team and the Australian Women's Cricket ODI Team.
Gold: Beatriz Mesquita
(Brazilian Jiu-Jitsu, Brazil)
Mesquita is the most successful female Brazilian Jiu-Jitsu competitor of all time. This weekend she won the Abu Dhabi World Professional Jiu-Jitsu Cup in the 62 kg. category. She finished five of the seven opponents he had, including the her final opponent Larissa Paes (BRA), who she beat within a minute. This is her sixth black belt gold medal at the tournament. She has also been 9-times IBJJF World Champion, 5-times Word Nogi Champion and once ADCC Submission Fighting World Champion. She is one of the best grapplers of all time and continues to cement her place as such.
Watch the tournament's combats (AJP)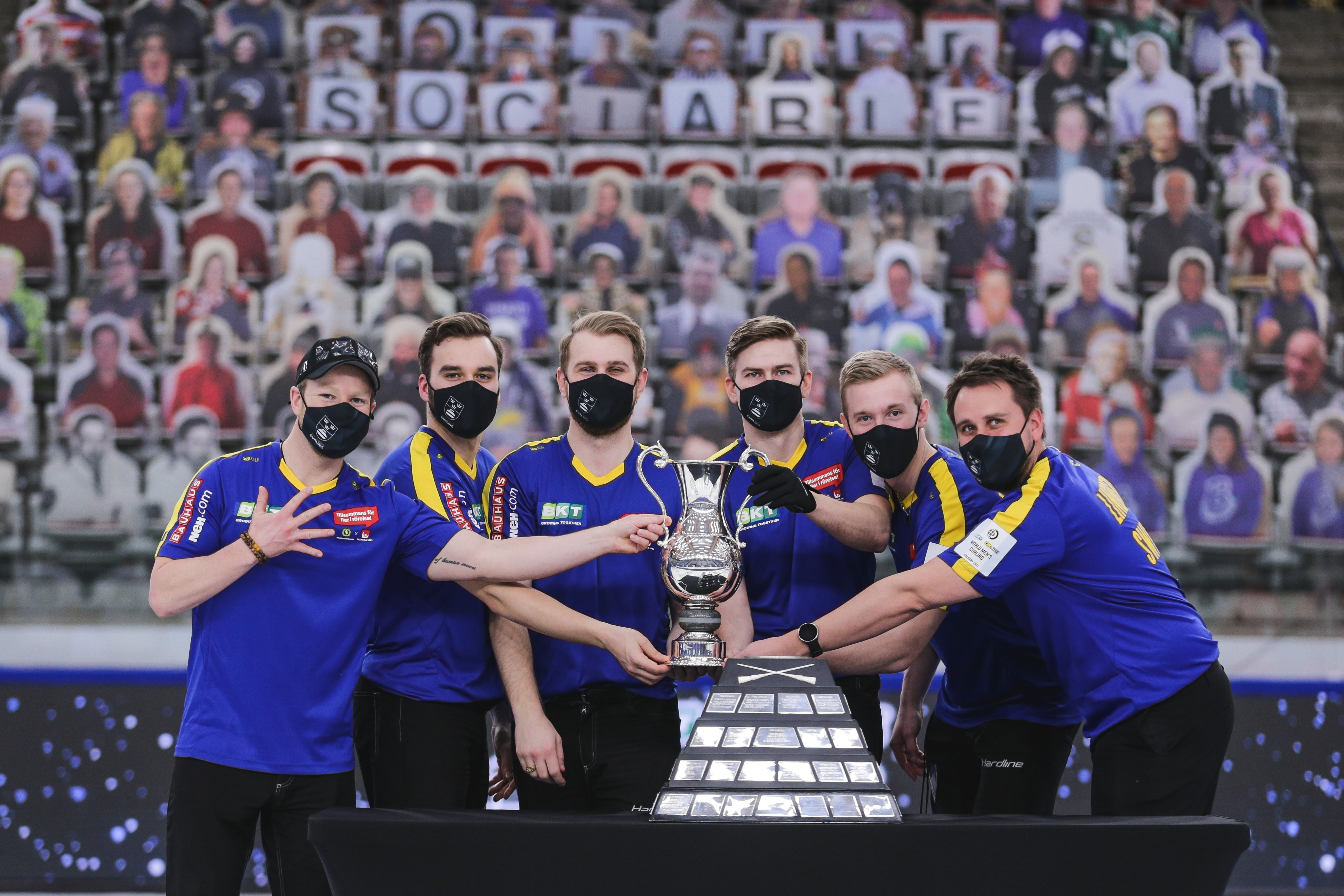 Silver: Sweden Men's Curling Team
(Curling, Sweden)
Sweden defeated Scotland to win the World Men's Curling Championship for the third time in a row. Niklas Edin, skip, and Oskar Eriksson, third, won a record 5th World title. Second Rasmus Wranaa and lead Christoffer Sundgren are also third-time consecutive Champions, a record in curling.
Team: Niklas Edin, Oskar Eriksson, Rasmus Wranaa, Christoffer Sundgren, Daniel Magnusson.
Watch the Final highlights (World Curling TV)
Bronze: Australian Women's Cricket ODI Team
(Australia, Cricket)
Australia beat New Zealand twice again to reach 24 One Day International victories in a row, and extend the all-time record for ODI cricket
Team: Meg Lanning, Rachael Haynes, Darcie Brown, Nicola Carey, Hannah Darlington, Ashleigh Gardner, Alyssa Healy, Jess Jonassen, Tahlia McGrath, Sophie Molineux, Beth Mooney, Ellyse Perry, Megan Schutt, Molly Strano, Georgia Wareham, Belinda Vakarewa, Tayla Vlaeminck